From the beginning, Rudder has been designed to give you complete control and visibility on your systems infrastructure. We want to ensure that your machines are always running correctly and securely through the compliance approach. We now introduce patch management into Rudder to keep your systems updated. 
Rudder 7.1: first patch management features
Rudder 7.1, released a month ago, introduces the first two patch management features. They both support on Linux and Window systems.
The first one is the system updates features that checks and ensures your systems and applications have the latest update installed. Technically, an inventory is generated every night with the available updates. This gives you an overview of the status of system updates through Rudder's dedicated interface. You can visualize :
by machine to see which updates are available and which updates have been installed
by update to see which machines are impacted and which systems have been patched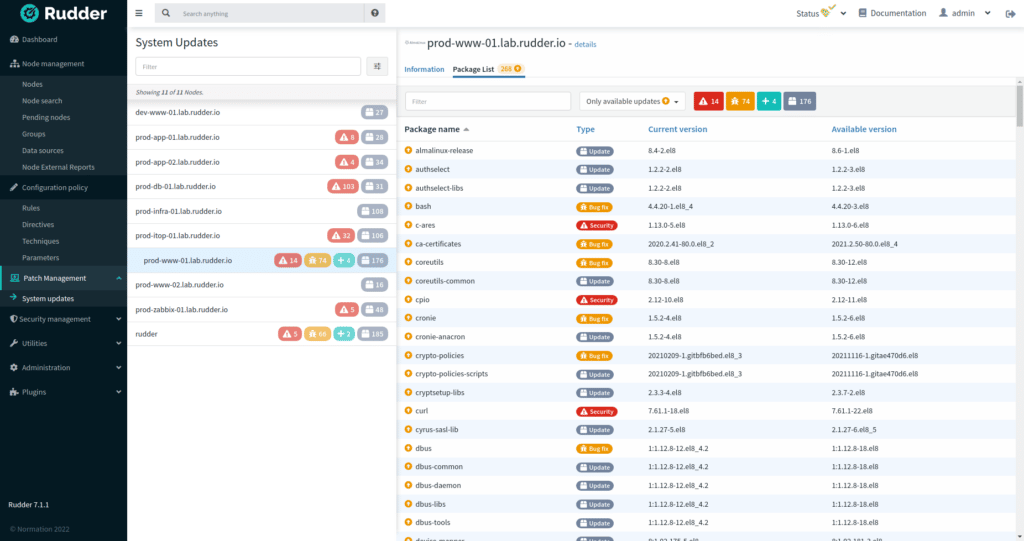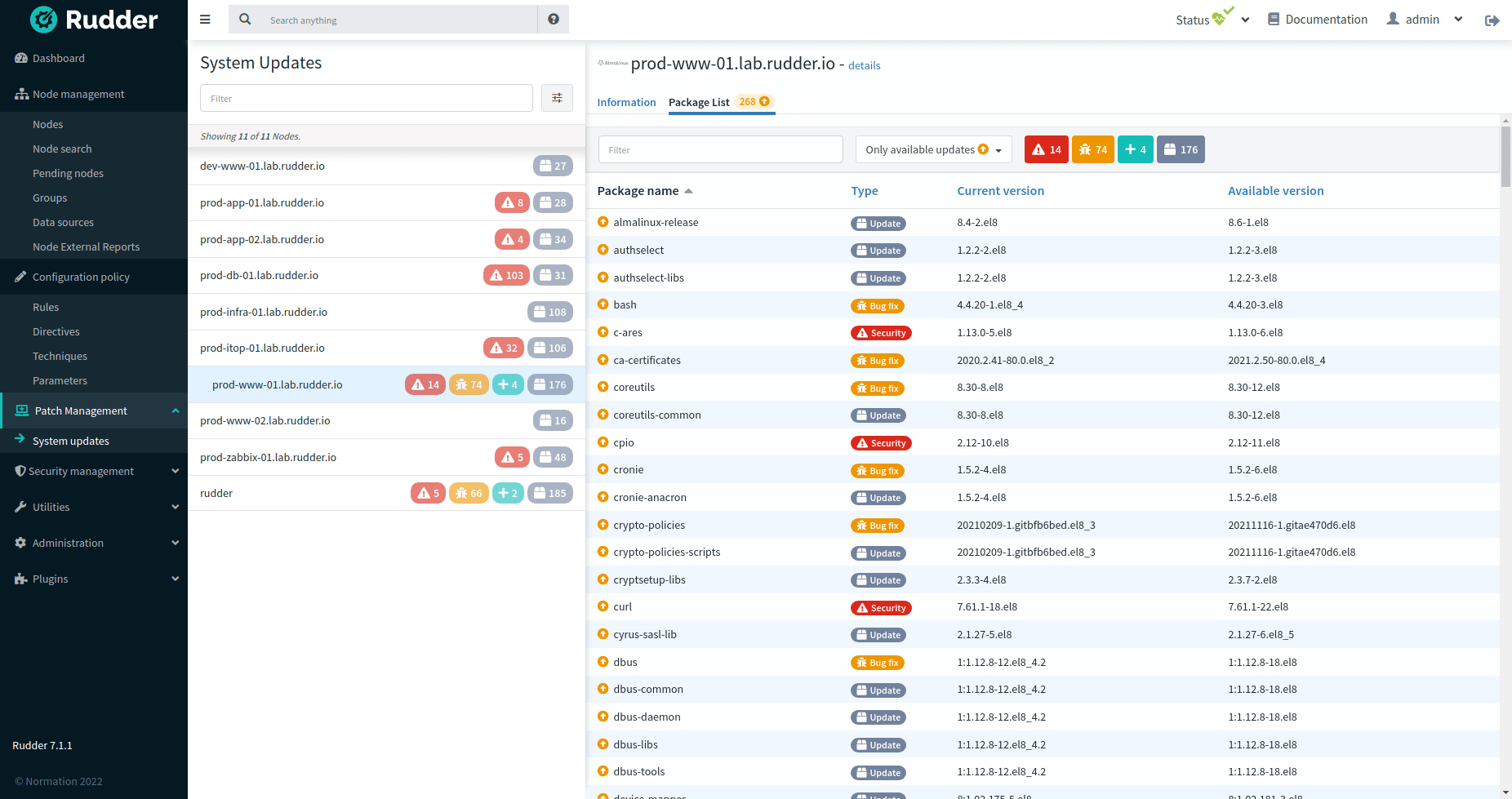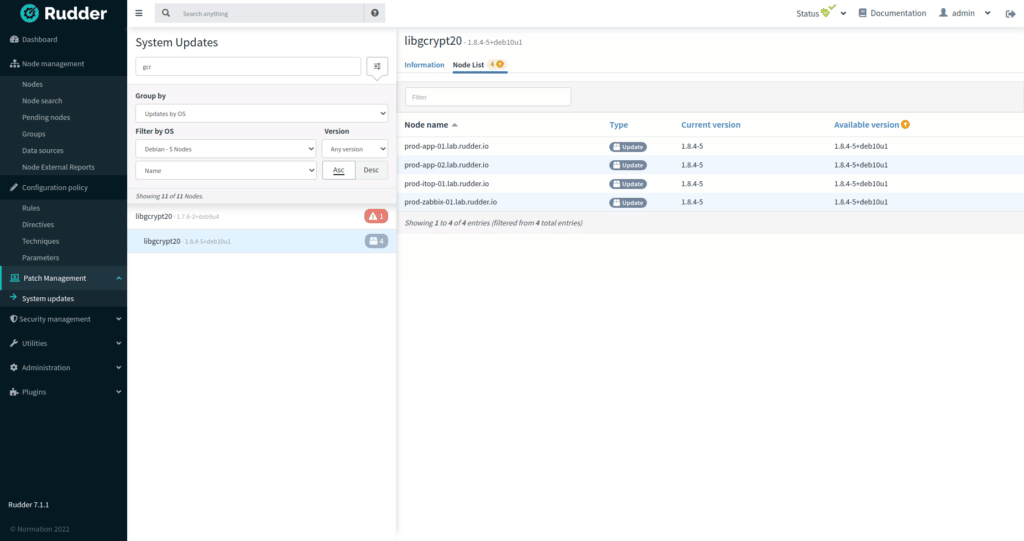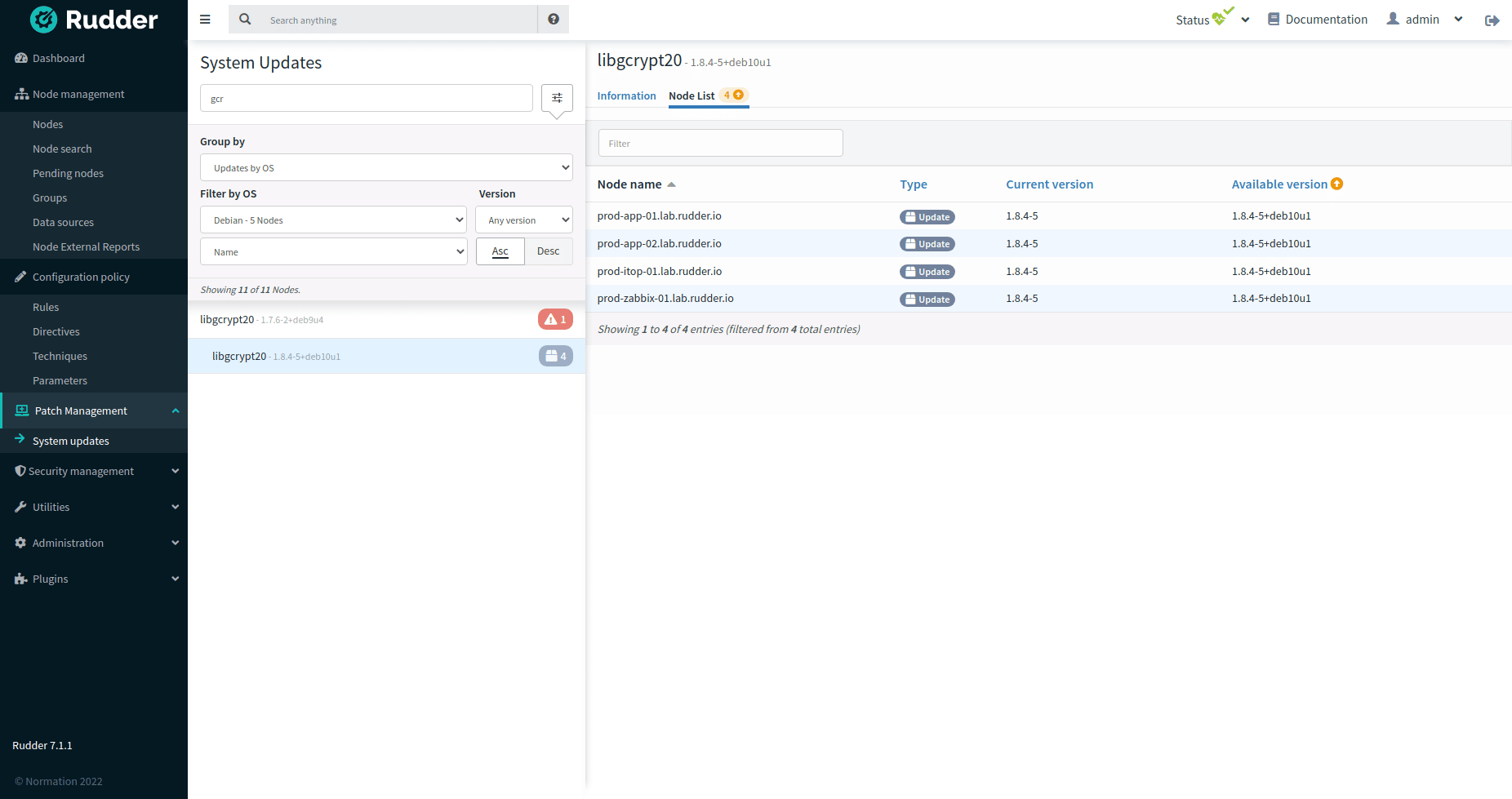 It also shows what is fixed by the updates, what it will change, what type of update it is (security, systems…) when it is available.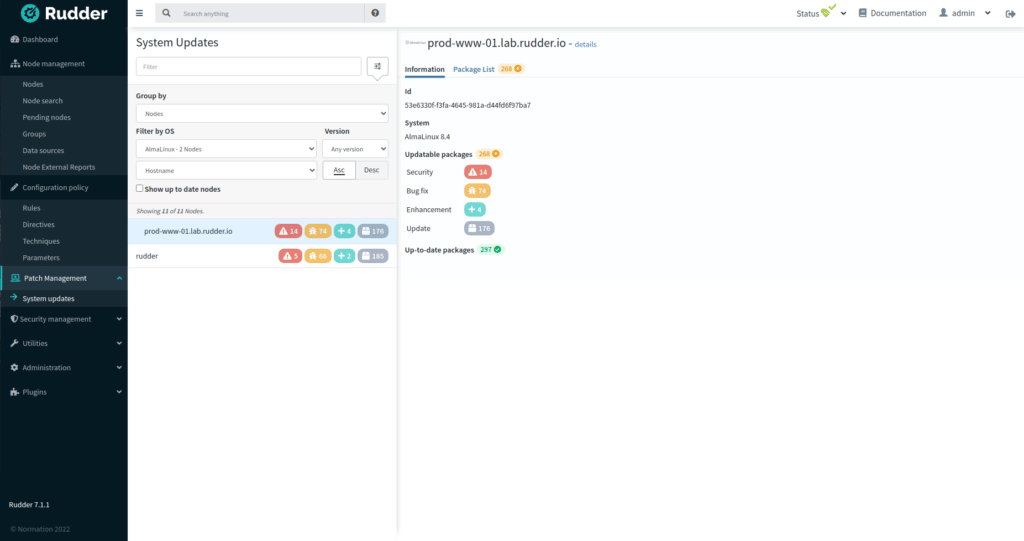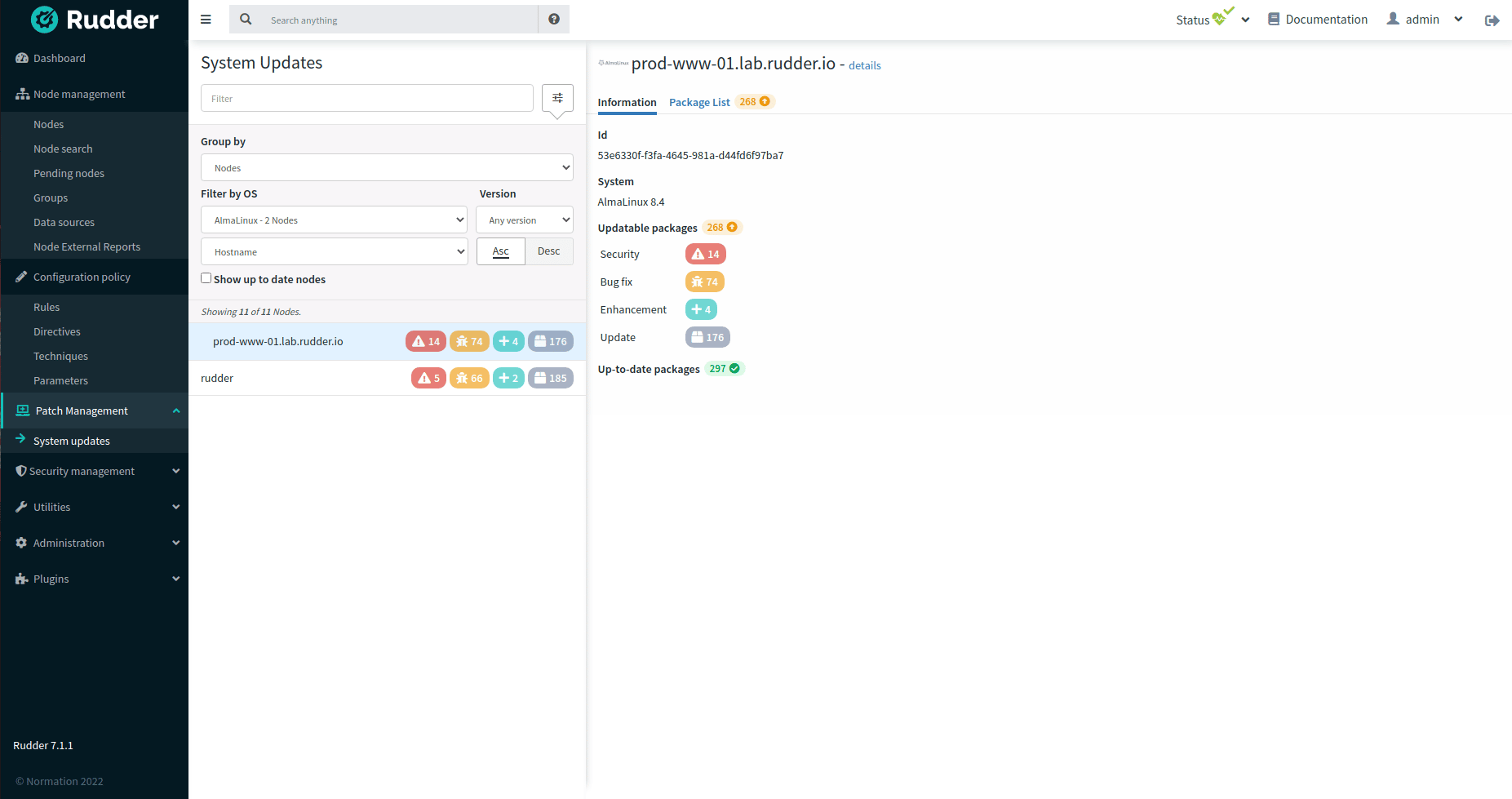 The second feature allows to patch the system. We have developed two configuration rules, one for Linux and one for Windows, which allow you to run a complete patch of the concerned systems. You can also manually schedule the patching and plan a restart of the systems if necessary. The patching results are displayed on a dashboard.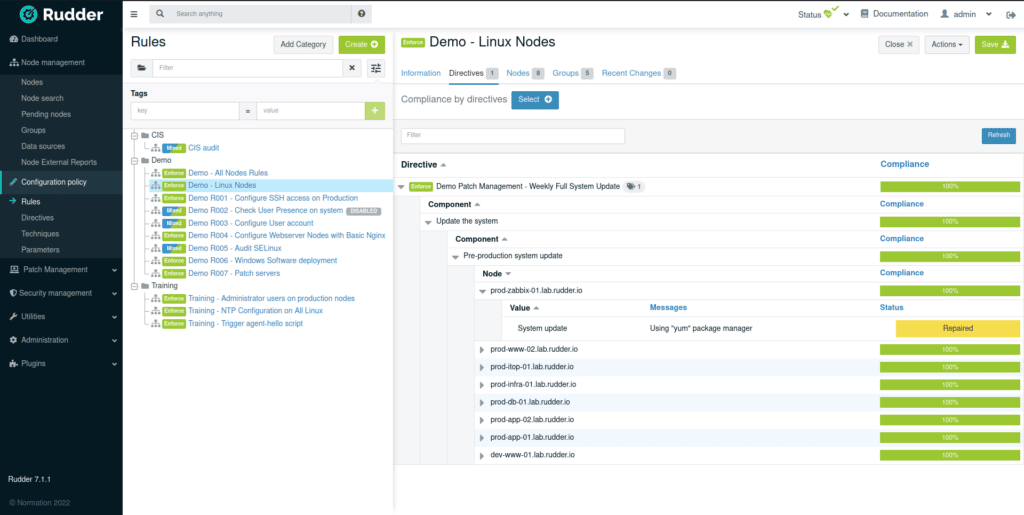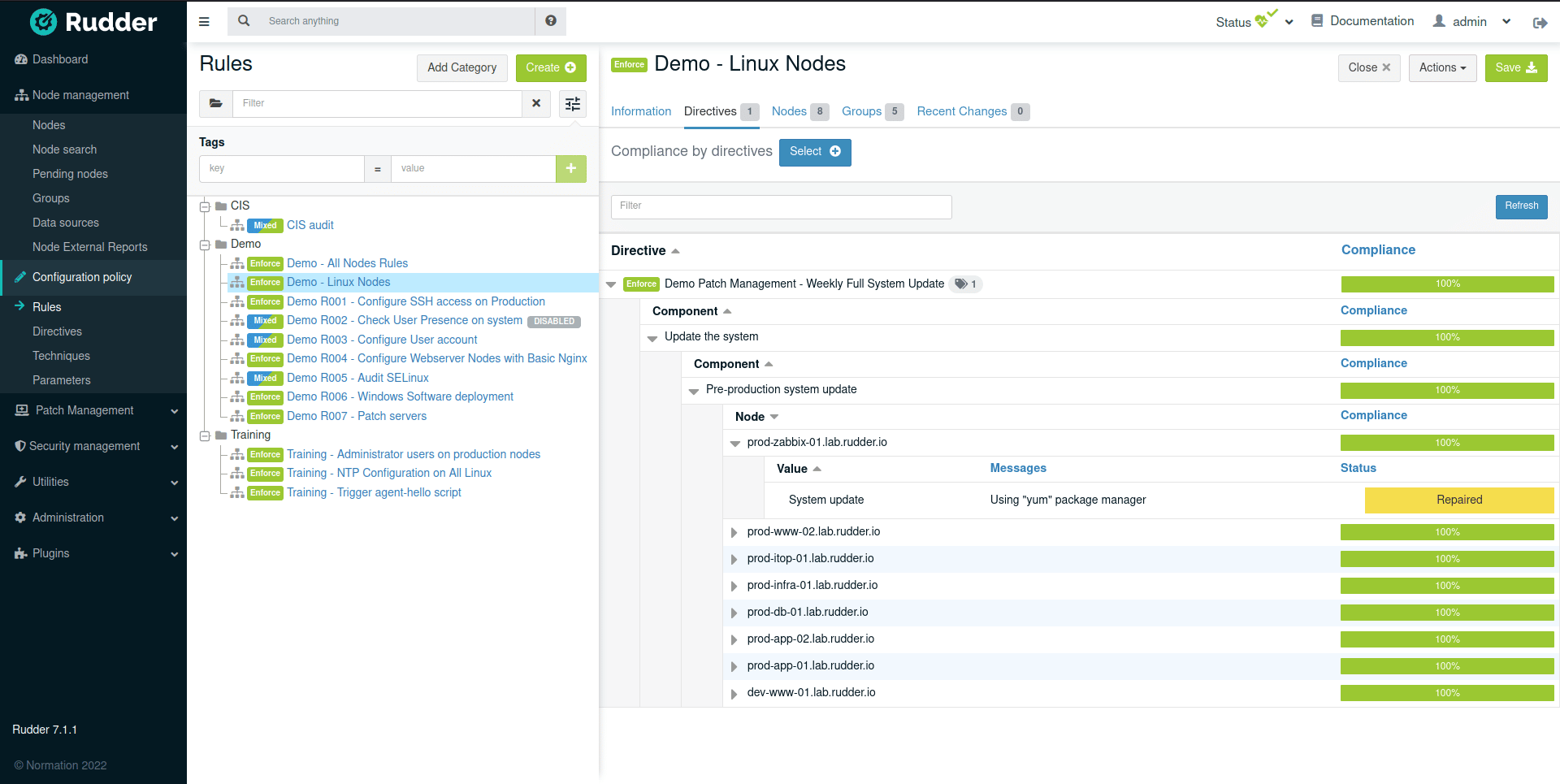 We won't stop here! Our team keeps going to develop patch management features.
We want to make patch management simple and accessible. Rudder will have specific interfaces to manage patches and to fully automate the whole process: scan available updates, schedule (one shot or recurrently) and progressive rollout patch campaigns, check the correct application, aggregate update and patch data, make reports to share with your teams.
Our teams are currently designing the interface dedicated to patch campaigns scheduling.
If you want to keep informed, subscribe to our newsletter or follow us on our social media!
Subscribe to the newsletter