Configuration & patch

management
Manage your complex infrastructure configurations with simple automation and apply patches when necessary.
Manually managing your IT infrastructure, especially if it's critical or hybrid, is not really efficient. The best approach is to use automation combined with configuration compliance to have full and continuous control of your systems.
Rudder is built on a powerful compliance-driven automation engine, providing a simple, declarative management framework for your system configurations. No more loss of service, Rudder keeps your systems correctly configured by controlling the drift in a centralized platform.
Save time by using power of automation
Rudder speeds up the provisioning of your machines for the business teams with automation.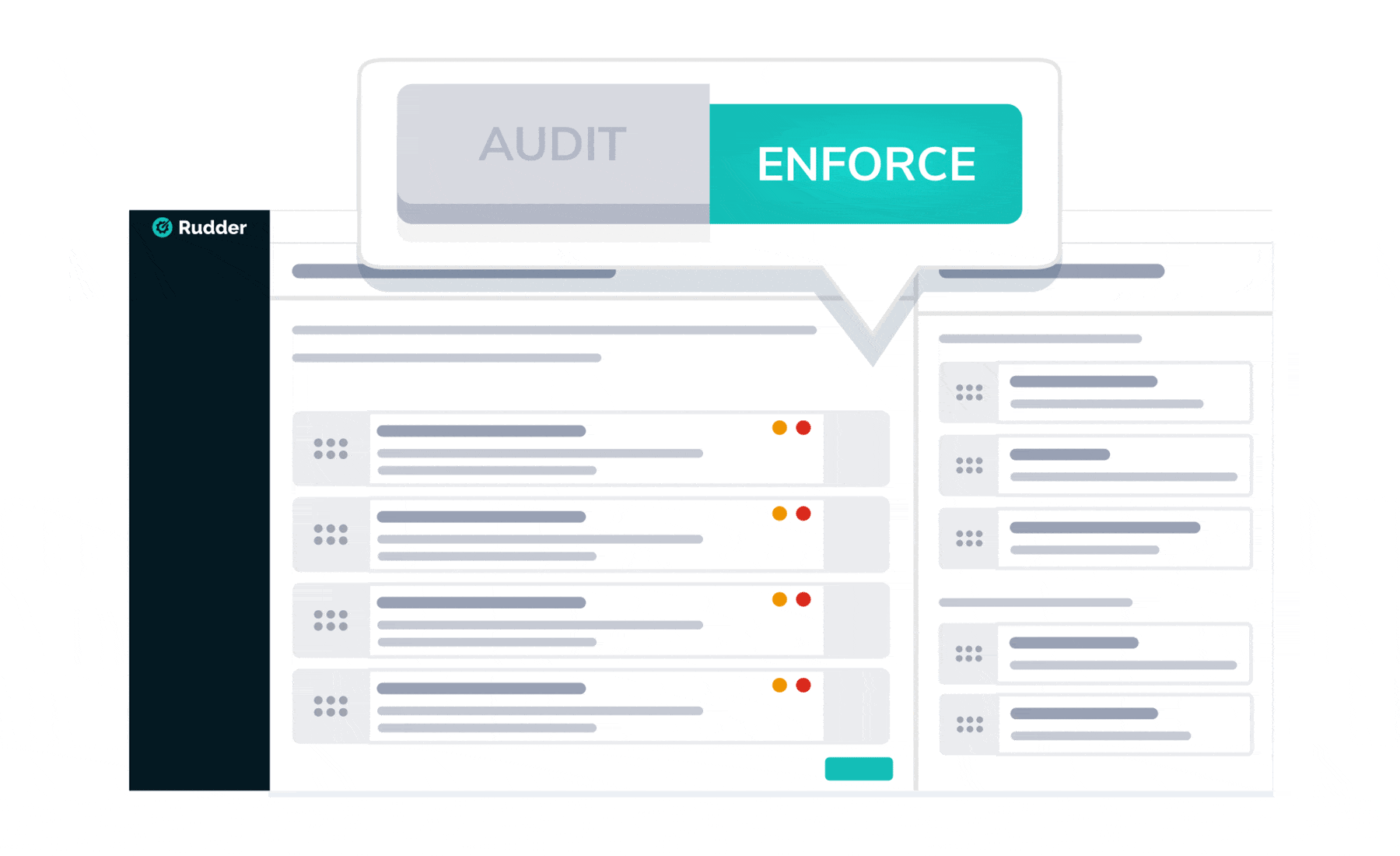 Manage your systems by taking particularities into account
Rudder lets you define precisely your configurations.
Run self-healing IT infrastructure
Rudder homogenizes your infrastructure while keeping it operational and reliable.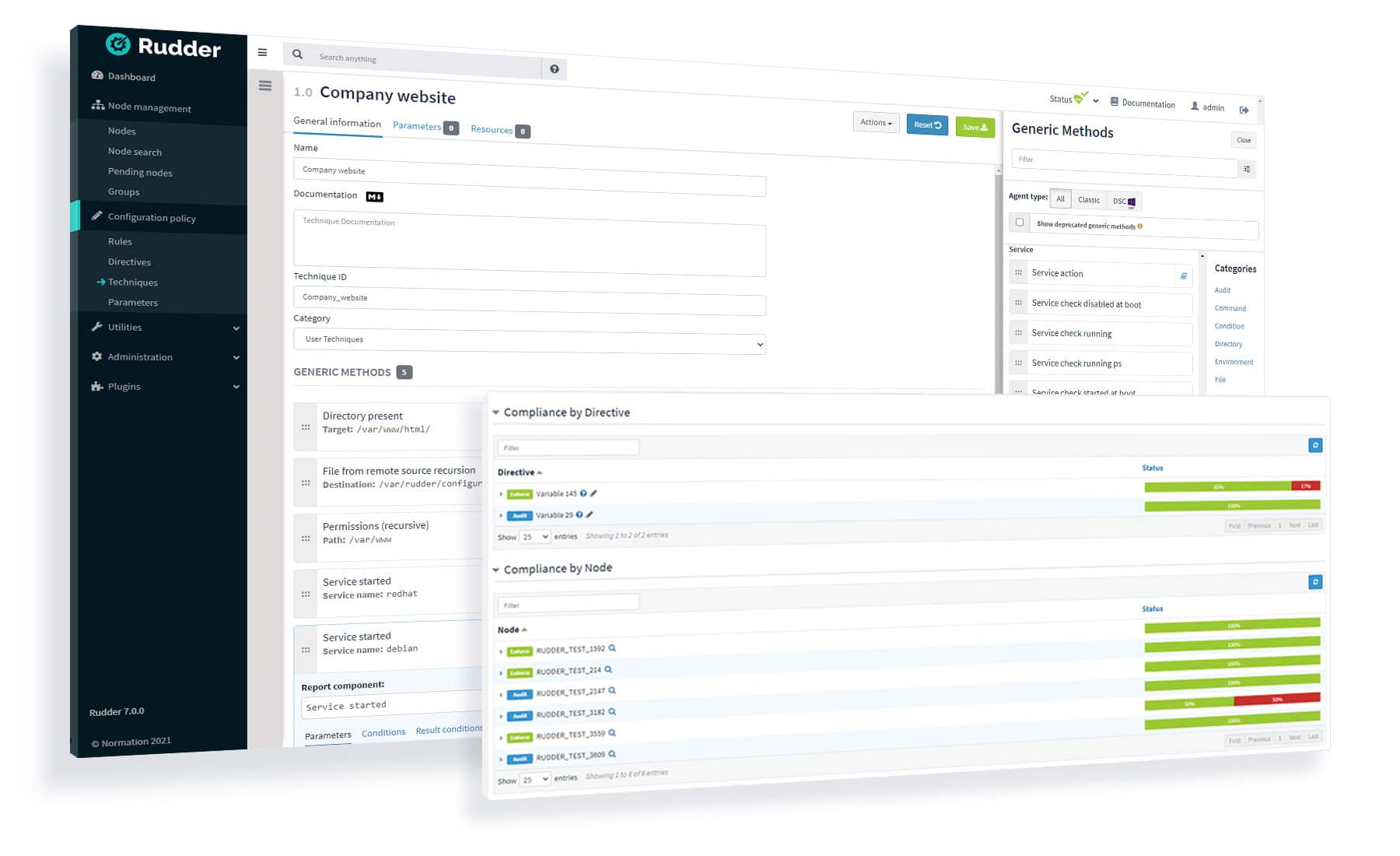 Manage with ease through a complete and user-friendly interface
Rudder makes configuration management easy from start to finish for all IT teams.
Rudder allows you to keep control at all times of the process.
Talk with our team, we here to help you