Keep your systems continuously compliant and secure
Whether it's cloud-based or on-premises, IT infrastructure is now the heart of any organization. Cybersecurity, as well as availability, is therefore a critical concern for IT teams. To effectively manage security, the best approach is to harden and protect each level of the infrastructure: network, systems like servers or workstations, applications, etc.
Using Rudder ensures you have continuous visibility and control over everything in your systems infrastructure. Rudder enables preventive security to be deployed and maintained over time. Based on a centralized platform, it manages all security aspects with automation: hardening system, vulnerabilities, standards compliance, etc.
Harden your systems using the power of automation
Be always compliant with your organization's security policies
Strengthen security before it's too late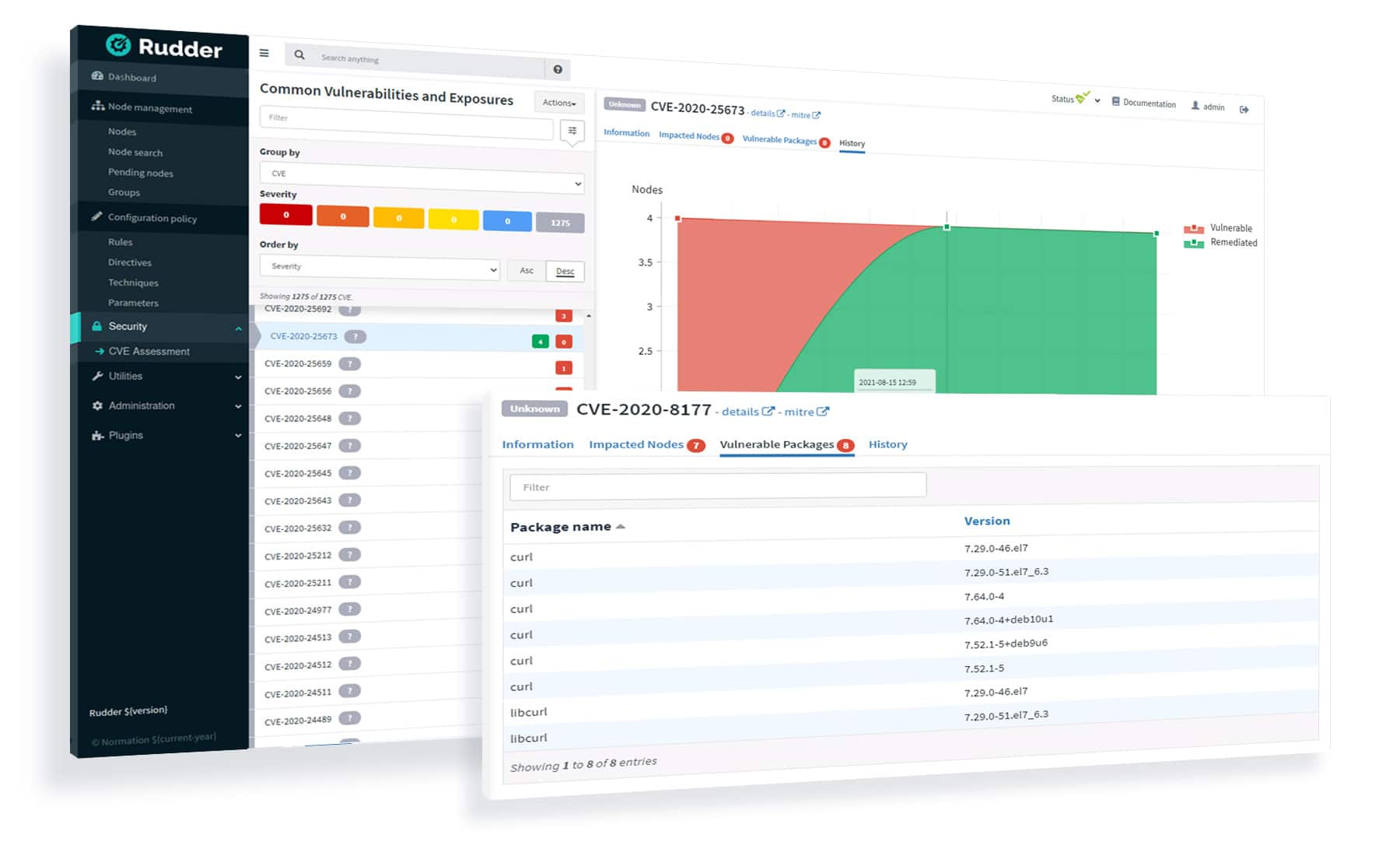 Ensure continuous control and visibility over systems
Talk with our team, we here to help you