Easily master

multi-OS patch management
Control and customize update deployments to comply with your patch management policy.
Patch all your systems, whatever the OS, in a single place
Take advantage of using a single platform to really deploy patch management across all your operating systems and endpoints. In this way, you minimize human errors and missed flaws.
Rudder automates cross-platform patching and gives you a continuous and comprehensive view of your IT infrastructure. Rudder is perfectly adapted to hybrid and critical infrastructure. You can now keep all your systems up to date, secure and reliable.
All OS in one place
Control patch management on Windows and Linux in a single interface. Rudder also helps you easily set up exceptions for your patch campaigns.
Security & compliance guaranteed
Don't miss flaws any more, and fix them all with Rudder. It also ensures that your systems are compliant with your company's standards.
High reliable level
Keep your systems up to date to ensure your infrastructure is running smoothly. Make the entire patch management process more reliable by updating progressively and analyzing the results.
Simple and automated process
Benefit from automation of the entire process (identification, deployment, results) through an accessible graphical interface.
Plan your patch campaigns once, we deploy them automatically
Keep control on systems updates
Get an overview of available patches: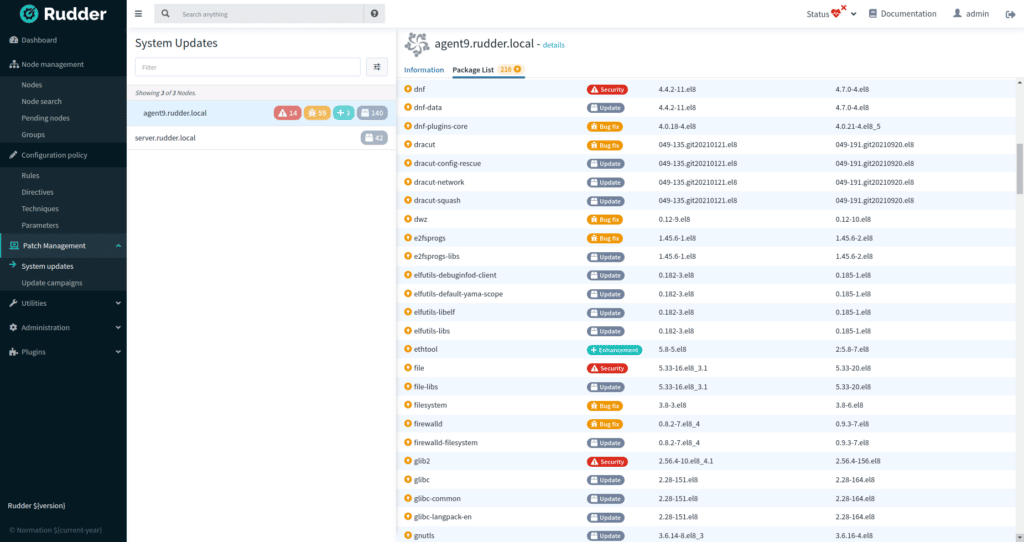 Create and plan patch campaigns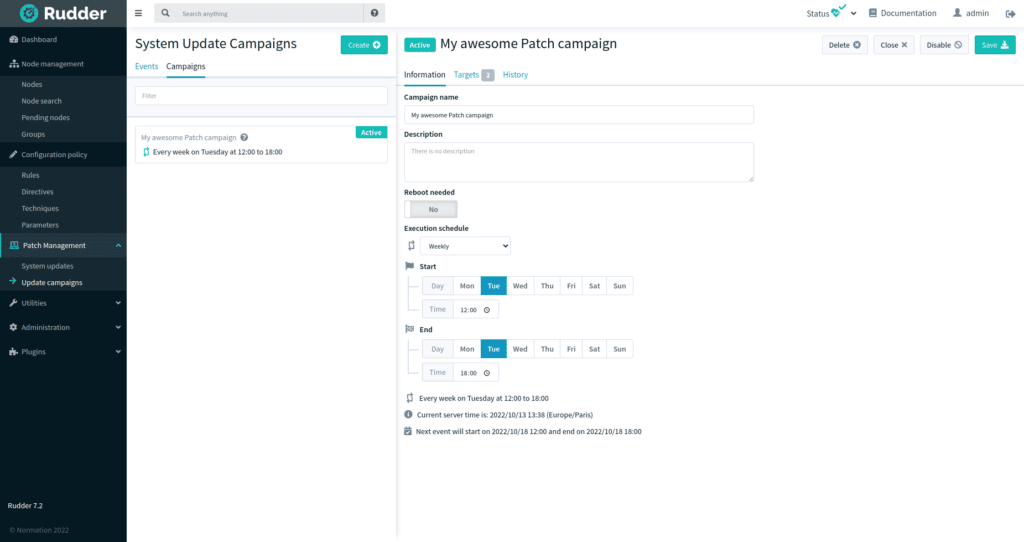 Get a continuous visibility into patch management
Have continuous visibility on your patch management: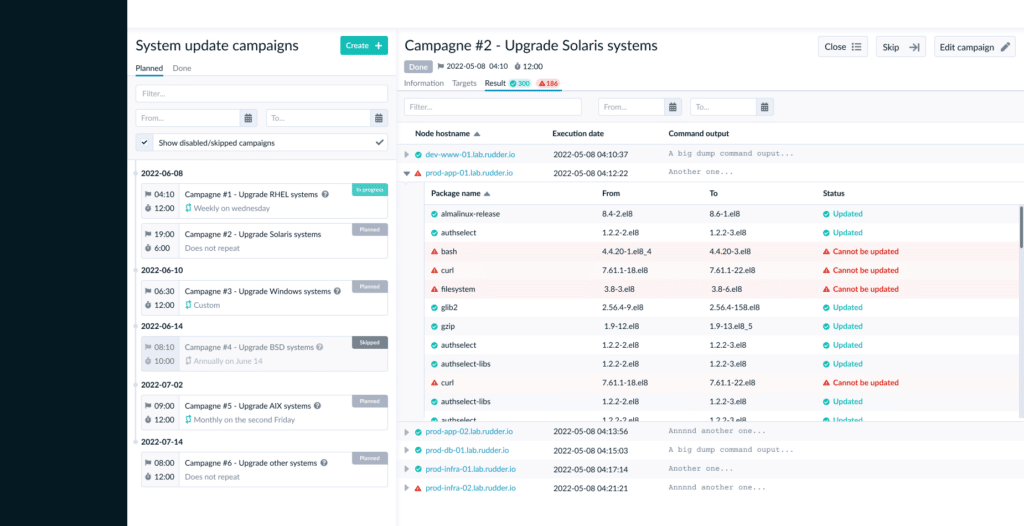 Efficient features to automate and master all the patch management process
System updates
Check and ensure your systems and applications have the latest update installed. Apply patches if necessary.
Patch campaigns
Simply create and plan your multi-OS patch campaigns with many options as recurrence, restart/reboot option... Campaign events are then created and run automatically.
Micropatching
Create and run patch campaigns targeting specific packages. In this way, you can quickly remediate critical vulnerabilities on your systems and limit security risks.
Patch reports
Monitor past event campaigns and their results. You have continuous visibility into patch management.
Dashboards
Quickly monitor the health of your IT environment and share it with other teams.
The idea of hardening and patch management is to install as many fire doors as possible when everything is going well, to discourage attacks and limit the need for emergency interventions.
Cybersecurity: applying defense-in-depth to your IT infrastructure
Manage all your OS in one place
Rudder supports all major operating systems to help manage and control your entire IT infrastructure.