Be always compliant

and make your standards audits a non-event
Make sure that external regulations and internal policies required by your organization are continuously compliant within your IT infrastructure.
Switch to automatic mode for your standards compliance
Most organizations must conform to industry best practices listed in standards such as ISO 27001, PCI-DSS, CIS Benchmarks, NIST, etc. Some also define their own internal policies. So IT teams need to ensure that the infrastructure is compliant with these standards. But auditors and security teams expect a solid and tracked implementation, while the ops teams are already fully occupied with business projects and production rollout.
Rudder provides the necessary automation, monitoring and visibility that will keep all the teams satisfied with a policy-as-code approach.
Dynamic & continuous compliance
Using continuous audit, identify in real time which systems are no longer compliant.
Time saving and reliability
No need to manually prepare an external audit, everything is automated with Rudder.
Easy data sharing
Share dashboards and detailed reports with security teams, management and even external auditors.
Provide proof of your IT infrastructure's compliance at any time
Define your security policies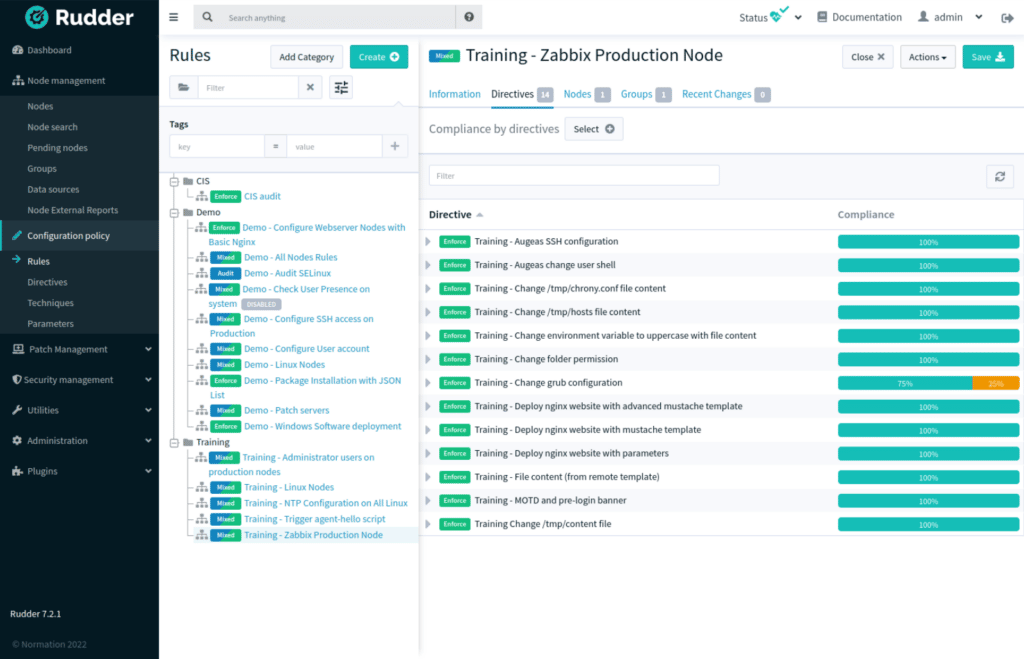 Audit, control and remediate continuously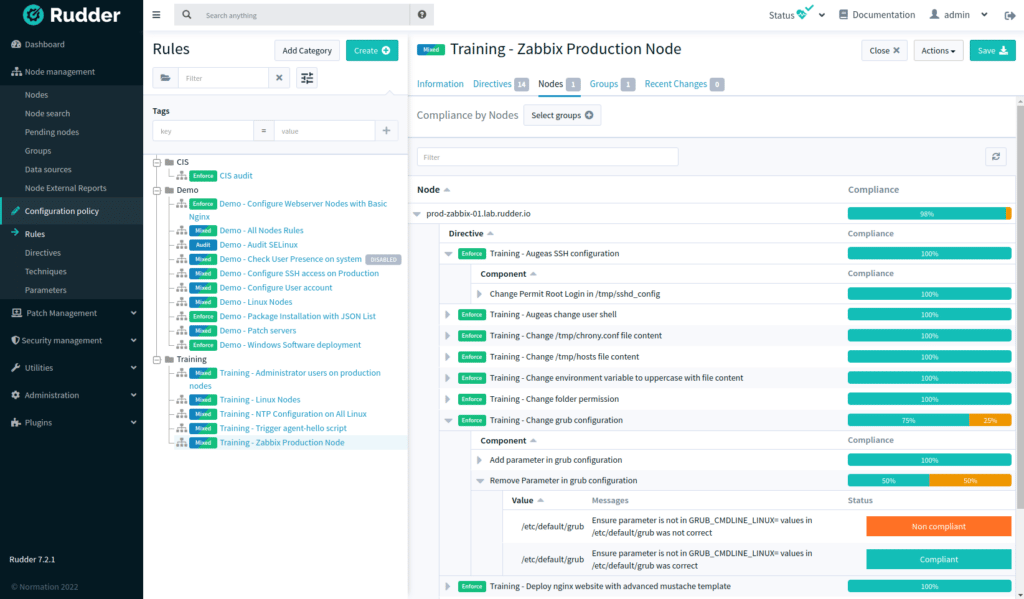 Instant view and shareable reports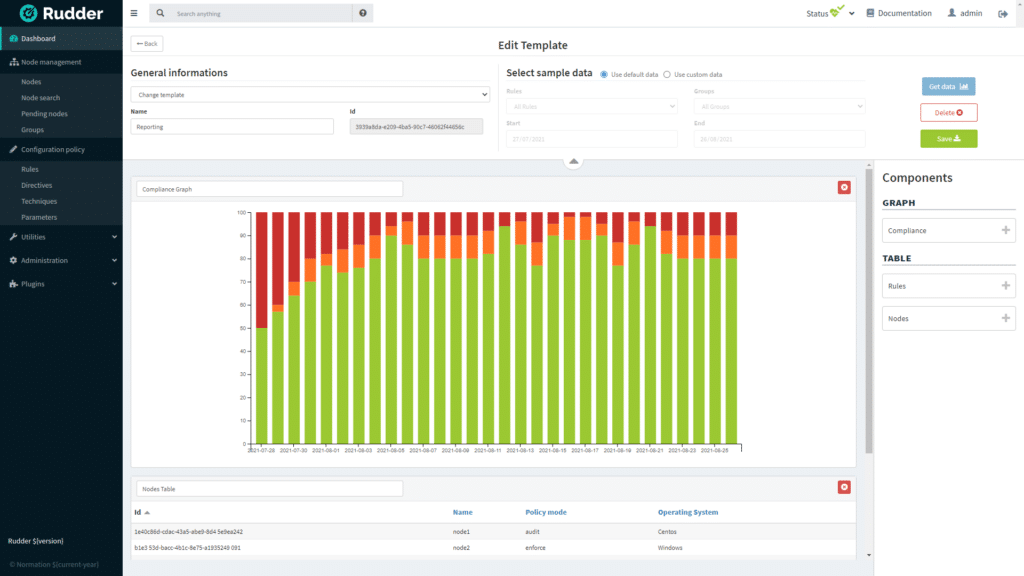 Efficient features to simplify your standards compliance management
Custom security policies
Easily create and customize security policies through a user-friendly interface. You can manage internal security policies of your organizations, standards (ISO 27001, PCI-DSS…) and system hardening.
Audit security standards
Audit security standards with Rudder such as CIS benchmarks, SecNumCloud, etc. And check system compliance.
OpenSCAP audit
Automatically trigger OpenSCAP audits, then collect and make the results available directly in Rudder interface.
Activity logs
Get visibility of every change applied to configurations. Everything is tracked and logged.
Compliance view
Get an overview of your infrastructure's configuration and security compliance. You can also view compliance by rule, by machine or by directive.
Reporting
Create and export visual reports about infrastructure compliance. Report templates can be customized.
Benefit from the expertise of our team
As a member of CIS SecureSuite®, we can leverage CIS SecureSuite® resources to assist you in assessing, implementing and monitoring your company's cybersecurity policies and guidelines.
Manage all your OS in one place
Rudder supports all major operating systems to help manage and control your entire IT infrastructure.