How to join the community and participate?
First of all, come and meet and introduce yourself to the community if you haven't already done so. Exchanging with the development team and users is the best way to get to the other side of the curtain, to familiarize yourself with the different contribution opportunities and at the same time improve your deep knowledge of RUDDER.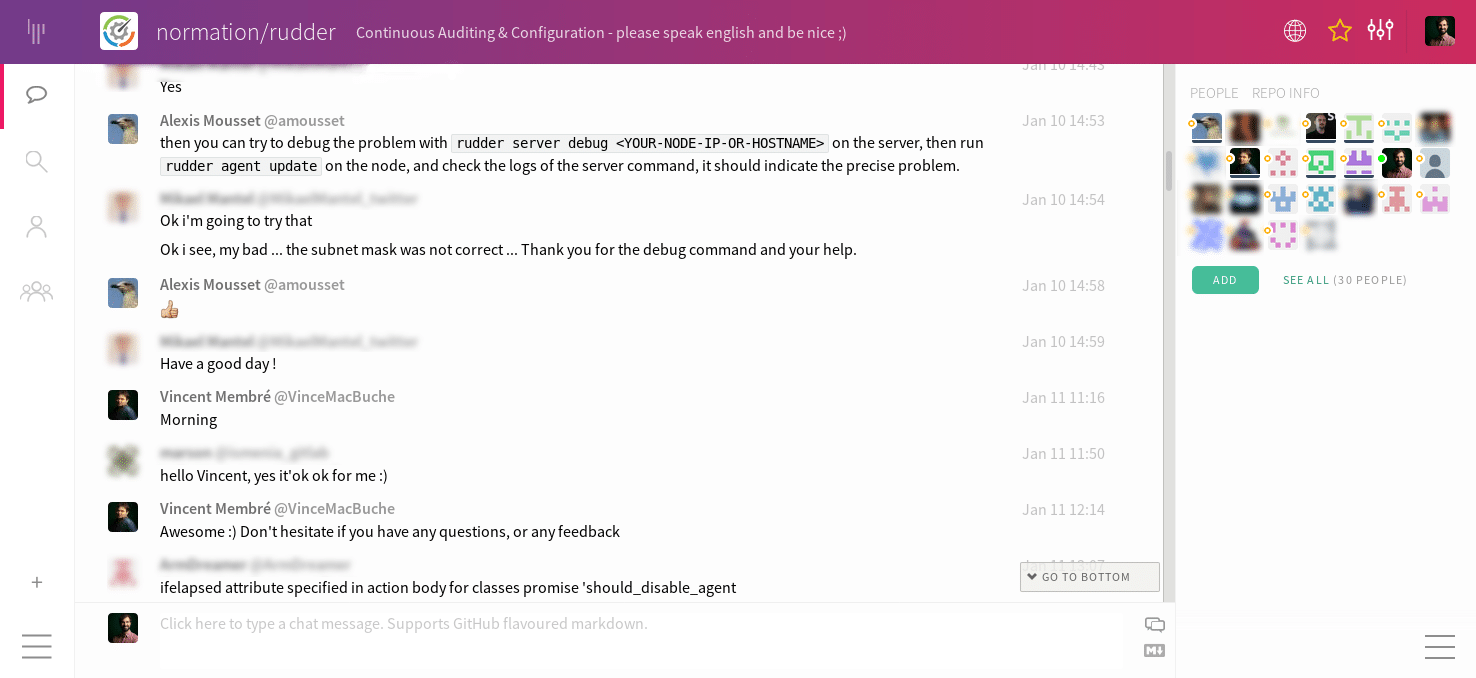 Among the possible contributions, the simplest and most important is to report bugs to us. In the RUDDER project ticket tracking system, each task is tracked, allowing us to track the progress of the project, what needs effort and who is working on it.
We have put in place three tools to keep you informed of RUDDER's progress.
RUDDER security vulnerabilities are published on the RUDDER announce mailing list, and mentioned in the changelogs.
You can report any security vulnerability affecting RUDDER sources, packages, or infrastructure (repositories, websites, etc.) you have found by contacting RUDDER security team at the following address: security@rudder.io
You can encrypt your messages using
our key
(fingerprint : 340C 9645 2F9A 816C 330A 99B7 C854 668E 3617 3DB3).
Probably one of the most popular open-source contributions, you can make your input to fix bugs or create new features.
Contributing to documentation is a great way to become familiar with the RUDDER development process. From fixing typos to better organizing our documentation, you will find many areas where you can contribute.
The RUDDER Ambassador program supports members of the RUDDER community who are committed to the development and visibility of RUDDER, in particular by offering talks and workshops.
Meet the team and the community